ATTENTION: Coaches, Consultants, Trainers, Authors, Speakers & Entrepreneurs
Use Expert Positioning To Attract More Clients, Charge Higher Fees And Take Your Business To The Next Level
FINALLY: You Have A Way To Establish Instant Credibility And Gain Immediate Trust When You Position Yourself To Get Recognized By Major Media Outlets As The Foremost Authority Or Expert In Your Field
From the desk of: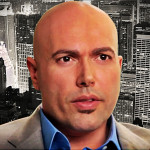 Charlie Lyons
(888) 300-6252 Ext. 703
charlie@authorityandpr.com
If you've ever thought about how you can achieve instant credibility, gain immediate trust or to be viewed as an authority in your field by your prospects and clients, PAY CLOSE ATTENTION to what I'm about to reveal.
Major corporations, public figures and celebrities have leveraged the power of media exposure for decades! They accomplish this by hiring expensive PR Firms that cost tens of thousands to hundreds of thousands of dollars a year. At that price, major media exposure has been out of reach for most individuals and business owners.
UNTIL NOW…
Digital Authority & PR has the power to position YOU as THE AUTHORITY in your field, give you an unfair advantage in your market, and immediately distinguish you from your competition.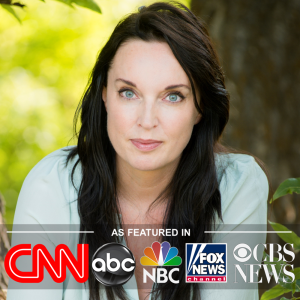 "Charlie truly over delivered! It's always a pleasure working with him and the results speak for themselves. Within a few days of my interview, he had me featured in The Boston Globe, CNN, ABC, NBC, FOX and many other news outlets. Charlie knows more about expert positioning using media exposure than some publicists I considered hiring. What I appreciate most is Charlie made sure my expectations were in the right place before we got started. I never realized how important authority positioning really is until I worked with Charlie on this campaign. I'm really grateful and I highly recommend him."

Francesca Rossellini, PhD
Spiritual Healer & Author, Change Your Energy Change Your Life
Beverly Hills, CA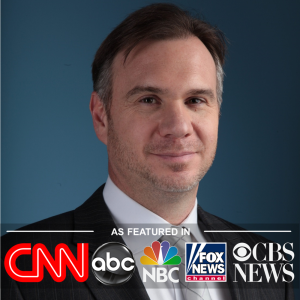 "Charlie is solid! I first hired him to help me build a 5-Star reputation online, which he did in record time, so when he said he could get me major media exposure fast, I didn't even hesitate. Sure enough, within 48 hours Charlie got me featured in CNN, ABC, NBC, FOX, CBS, The Boston Globe, The Daily Herald and other major news outlets. He's professional, reliable and he knows how to position his clients to attract new business! I highly recommend Charlie and his team every chance I get."

Dr. Tom Bryant, Chiropractor
Advanced Extremity Adjusting | Nutrition & Well-Being Expert
Chicago, IL



Who's Leveraging The Power Of Major Media Exposure For Expert Positioning?
| | | |
| --- | --- | --- |
| Authors | Coaches | Consultants |
| Attorneys | Doctors | Speakers |
| Dentists | Chiropractors | Trainers |
| Entrepreneurs | Business Owners | Entertainers |
| Financial Advisors | Therapists | Counselors |
| Real Estate Professionals | Accounting Professionals | Mortgage Professionals |
Imagine Being Featured In ABC, NBC, FOX & CBS…Once You're Recognized By Major Media, Your Prospects And Clients Will Not Look At You The Same Again
People are always looking for that one reason that helps them choose which professional to hire. When they see that you're a nationally-recognized expert who has been quoted in major media outlets, they quietly and subconsciously make up their minds to hire you. That's the power of leveraging the media! Besides, getting recognition from major media will keep your competitors up at night.
Once you've been recognized as an authority, you have effectively positioned yourself for even more attention from the media. It's a common practice for the media, which includes journalists, television producers and the like, to identify existing experts in certain fields so they may consider them for that next editorial, current news segment or TV programming for a live or recorded in-studio television appearance. It's like a domino effect. Media coverage often leads to even more media coverage opportunities. As a matter of fact, one of my clients, Michael DeBlis, is a perfect example of this at work. Only weeks after he was featured in CNN, ABC, NBC, FOX, CBS and several other media outlets, he landed an opportunity to get one of his articles published on Forbes!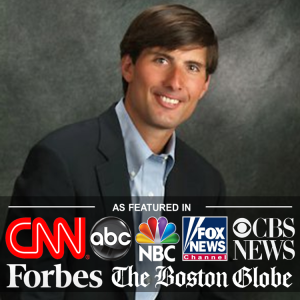 "This guy knows the media…The results were nothing short of jaw-dropping. In just a few short weeks, I had been written up in articles that appeared in affiliates of the major news networks. I never understood the value of public relations until I worked with Charlie. I enthusiastically recommend Charlie!"

Michael DeBlis III, Esq., LL.M.
Litigation Attorney, High-Stakes Criminal Defense, Criminal Tax Defense & Regulatory Crimes
Bloomfield, NJ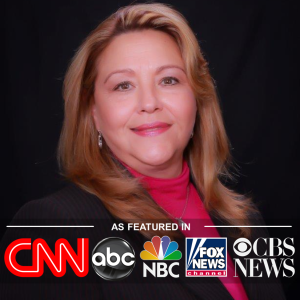 "I'm glad I hired Charlie for PR. The results he produced in a matter of days were nothing short of astonishing! Charlie got me featured in The Miami Herald, CNN, ABC, NBC, FOX and CBS just to name a few and as a result, I'm now a nationally-recognized expert in my field. Charlie is a true professional and I highly recommend him!"

Magda Fariña Rodriguez, Practice Compliance Consultant
Leading Practice Compliance Expert to Dentists in Florida
Miami, FL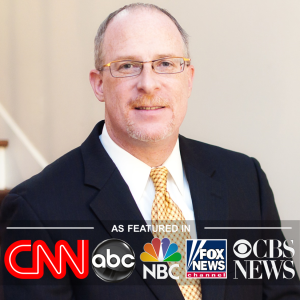 "Charlie knows his stuff!!! Charlie was personable and professional and explaining the process and results in layman's language. And the results were awesome. My company was featured on numerous sites and news sources including CNN, with a commensurate increase in web traffic and inquiries. Thanks Charlie!"

Hale Stewart, JD, LL.M., CTEP, CWM, CAM
Leading Expert & Author, U.S. Captive Insurance Law, International & Domestic Tax Planning
Houston, TX


What's It Really Costing You Right Now By Not Having The Recognition You Deserve From Major Media Outlets Touting You As The Authority In Your Field?
Only you can answer that question. Think of each time you lose a client to your competition and how many times this happens each year. This could be costing you tens of thousands of dollars in lost opportunity and lost income. While every situation is different from the next, becoming a nationally-recognized authority has been reported to open doors, increase business, and present greater opportunities besides put more money into your pocket. Another advantage of getting major media exposure, is it reduces the frequency of prospects attempting to negotiate the price of your products or services.
While there's nothing wrong with calling yourself an "expert" on your website, your marketing collateral or in your social media profiles, it's a night and day difference when you have media outlets such as ABC, NBC, FOX, and CBS quoting you as the authority and touting you as the "go-to" expert in your field.
Couldn't You Just Try To Get Media Exposure On Your Own?
Absolutely! You can also file your own tax returns, cut your own hair, and perform surgery on yourself and you might save a few bucks. However, you can't ignore the fact that there would be an unavoidable learning curve which would suck up a ton of time. Although you could do all those things including attempting to get major media exposure, why would you when you can simply hire professionals to do it for you. It makes perfect sense which is why smart people like you who value their time and recognize they are not experts at getting major media exposure work with us.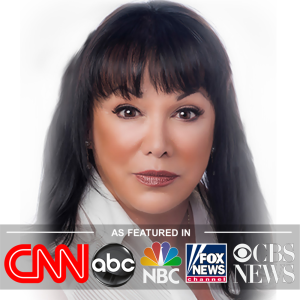 "Charlie is the consummate public relations strategist. He will consistently exceed your expectations of him. It is rare that you encounter access to great talent like this and I will advise you to run to his services. Those fortunate enough to have Charlie on their team can expect an outstanding performance and superlative results."

Kat Jennings, CEO
TaxConnections, Inc., The Leading Media Site For Tax Professionals Worldwide
La Jolla, CA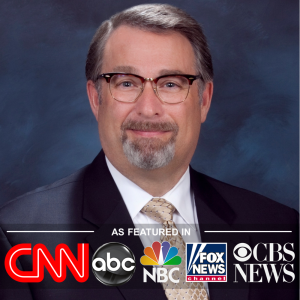 "You can count on Charlie. I'd have to admit that I was skeptical at first about what Charlie was proposing…but he came through in spades. Within a couple of days of his call, I was contacted and interviewed…The resulting text was flawless and literally within 3 days I was featured on CNN, NBC, ABC, FOX, and CBS. I'd do it again in a second."

R. Kim Bleiweiss, MBA, M.Ed.
Dental Practice Inventory Control Expert
Orange County, CA



You have an unfair advantage over your competition when you get major media exposure and position yourself as THE AUTHORITY in your field.
Leverage The Power of Major Media By Displaying High-Authority, Easily-Recognized Media Logos Throughout Your Marketing Collateral

We GUARANTEE you'll be featured in ABC, NBC, FOX, and CBS. It's that simple!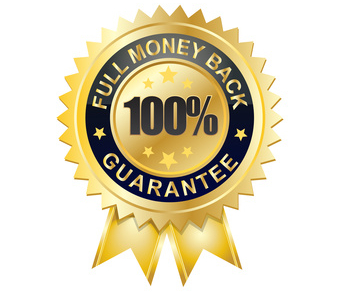 Once you've been featured in the media, imagine:
Gaining immediate trust
Establishing instant credibility
Making new and valuable connections
Opening more doors to greater opportunities
Commanding greater respect from your community
Being introduced as a "nationally-recognized, featured expert"
Leveraging your media exposure to generate a ton of new business
Increasing your ROI across any new or existing marketing campaigns
Charging even more for your services once you're seen as "the expert"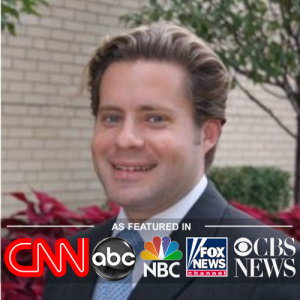 "Charlie delivers results! He managed to get my firm featured in CNN, ABC, NBC, FOX, CBS, The Boston Globe, The Miami Herald, The Star Tribune and many other media outlets. I'm very pleased with the outcome. The entire process of doing business with Charlie was outstanding. I highly recommend Charlie Lyons and his team."

Patrick Toohey, CPA
Financial Planning & Tax Strategies For High Net Worth Individuals
St. Louis, MO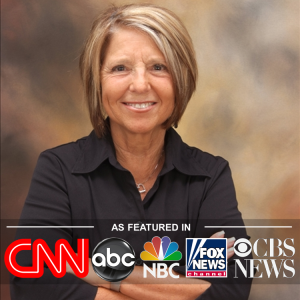 "I have encountered many professionals from a number of diverse business arenas. Charlie has impressed me not only with his responsiveness and attention to detail, but his sincere concern for MY success. I wouldn't hesitate to recommend Charlie to anyone seeking to position themselves as an expert using Charlie's PR Strategies."

Deb Roberge, CEO
Dental Team Development Advisor & Coach
Tuscon, AZ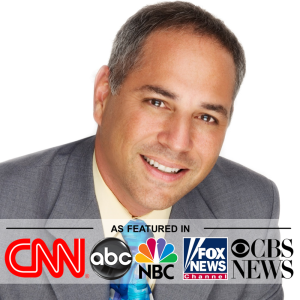 "Charlie hit a home run! I hired Charlie for media exposure. He proposed a PR strategy that I believed was the right fit for me. He delivered everything he promised and got me featured in major media like ABC, NBC, FOX and CBS! He's professional, friendly and so easy to talk to. I highly recommend him. If he says he'll do it, HE WILL!"

David Silber, DMD
Dental Practice Management Growth Expert
Dallas, TX


"The Best PR Move I Ever Made." -Barbara Corcoran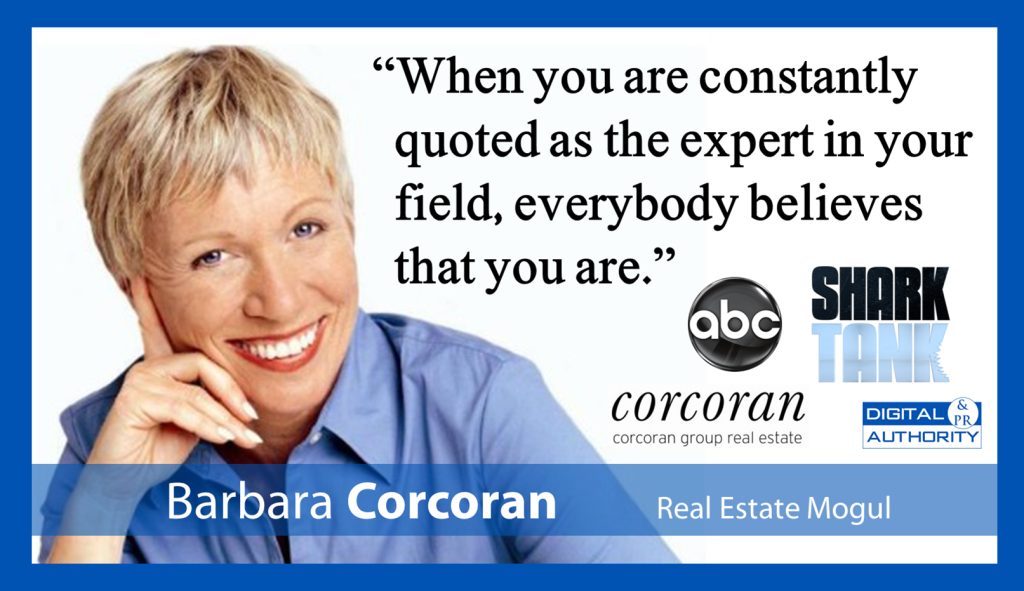 Authority Building And Authority Marketing Works!
Becoming A Nationally-Recognized Authority Has Been Reported To Open Doors, Increase Business And Present Greater Opportunities!
So how does it all work? First, we collaborate and come up with a newsworthy topic and angle to highlight your area of expertise. Next, you will be interviewed over the phone by one of our media-trained journalists and the interview will be recorded (yes, you get a copy of the recording). After the interview, our journalist will write a professional, high-authority news release. Once it's written, we schedule time to review it with you for accuracy and factual content. Once we get a green light from you, we submit your story for distribution. The last step is to provide you with a full report on where it was syndicated and how much media exposure you received. Our 100% satisfaction guarantee gives you the confidence of knowing you will be featured in major media outlets. As a matter of fact, we guarantee you will be featured in ABC, NBC, FOX and CBS…OR YOUR MONEY BACK! It's that simple.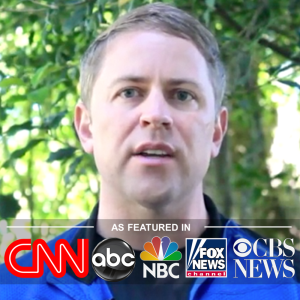 "Charlie is an astute professional and he's insufferably likable! I hired him for a PR campaign. Initially I was a bit skeptical about what he could deliver. He told me he was committed to creating the best possible results he could with my PR budget. He wasn't kidding! I ended up getting featured in ABC, NBC, CBS, FOX, The Boston Globe, CNN and several other major media outlets. What impressed me the most was how quickly he made it all happen. My experience working with Charlie was enlightening. He brought to my attention some blind spots in my business and instructed me in such a way that inspires me to get to work in a manner that impacts me and my clients. Charlie gets my highest recommendation. It was an absolute pleasure working with him!"

Dr. Jonathan Hyslop, Practice Management Consultant
Practice Management And Growth Expert To Natural Healthcare Practitioners
San Francisco, CA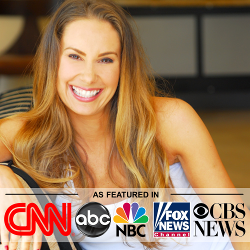 "Charlie's PR strategy was brilliant! Within days of hiring him, he successfully got me featured in CNN, ABC, NBC, FOX and CBS just like he promised. My experience working with Charlie Lyons was extraordinary. He is the consummate professional. You can tell that he absolutely loves what he does when you work with him."

Gloria Iglesias, Broker Associate
Savvy Entrepreneur | Real Estate Expert
Chicago, IL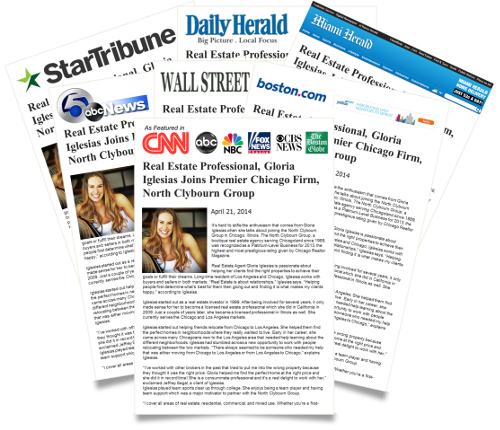 How are industry authorities and experts using this major media exposure? You may have noticed professionals and companies alike are using their media exposure across all their marketing collateral both online and offline. Studies have show that the human eye can scan images between 400 to 500 times faster than text. When visitors see evidence of major media exposure such as an "As Featured In" banner with easily recognized media logos, this acts as a trigger to hijack the visitors attention and prompt them to continue their due diligence.
Here are just a few examples of how this media exposure is being leveraged for high-authority marketing and positioning:
Websites & Other Online Digital Assets
Social Media Profiles (Facebook, Twitter, Linkedin, Google+, Youtube etc.)
Professional Photographs & Head Shots
Featured Speaker Panels
Brochures
Email Signatures
Business Cards
Direct-Response Letter Campaigns
Print Advertisements…and more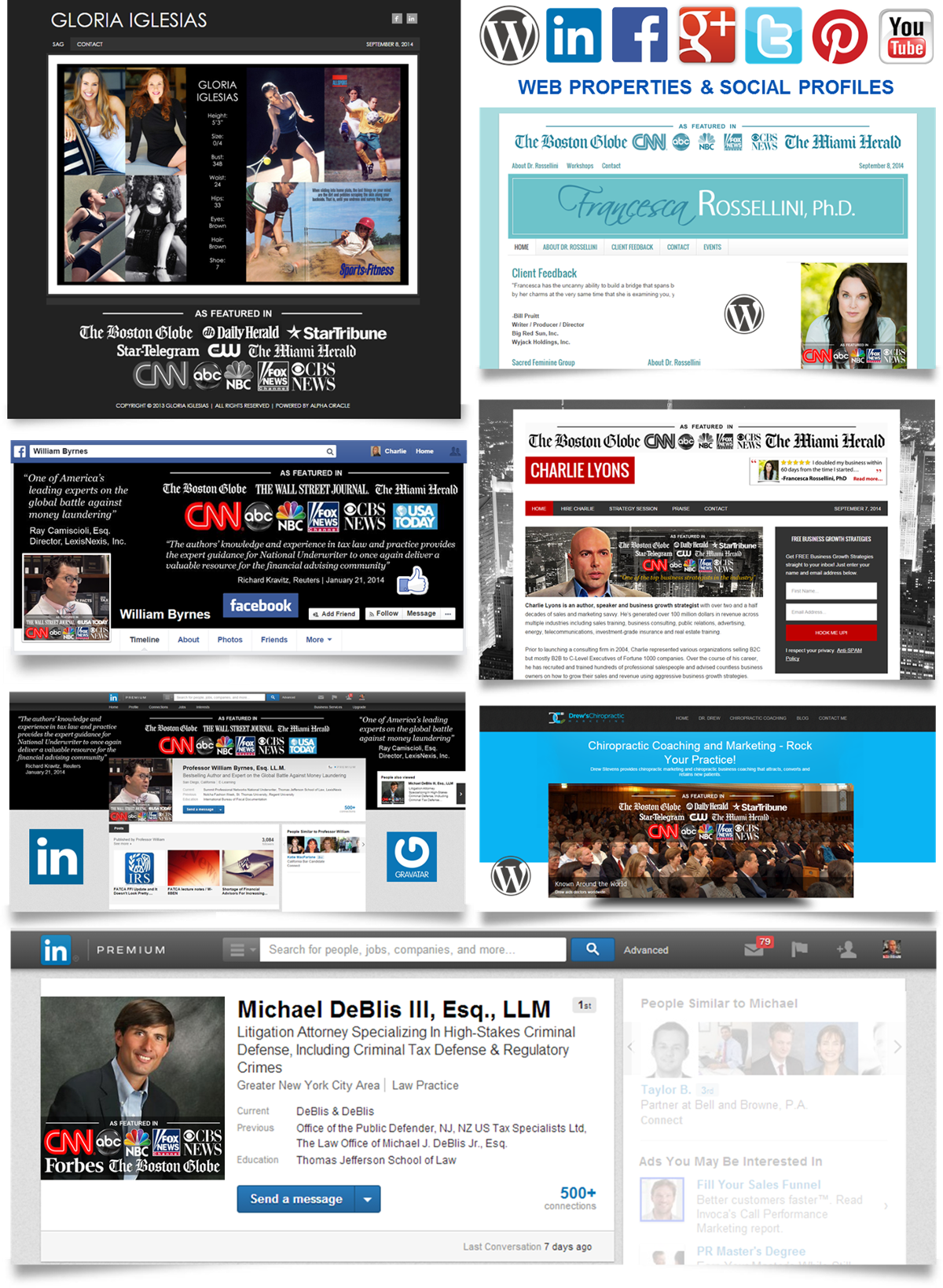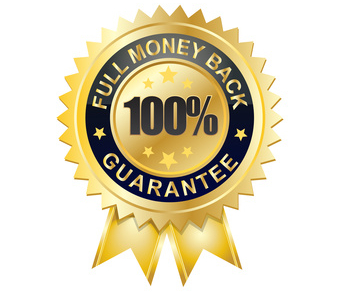 Here's what's included in your authority-building plan:

A one-on-one interview with one of our media-trained journalists
(15-30 mins.)

An audio file of your recorded interview in .mp3 format

A professionally-written story on a topic you choose about you or your business
(up to 500 words)

Submission to our media sources for distribution and major media exposure

A 30-Minute PR & Media Strategy Session To Leverage Your Media Exposure

Guaranteed placement in affiliate news sites of ABC, NBC, FOX, and CBS

Placement in many other media outlets like The Miami Herald, The Boston Globe, and The Daily Herald

A full report in PDF format listing all the news sites where you are featured
(displayed with clickable hyperlinks and media outlet logos where available)
Click to view sample report.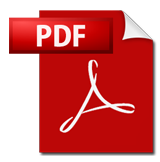 Take that important first step and start leveraging the power of major media exposure today. You'll be so glad you finally did.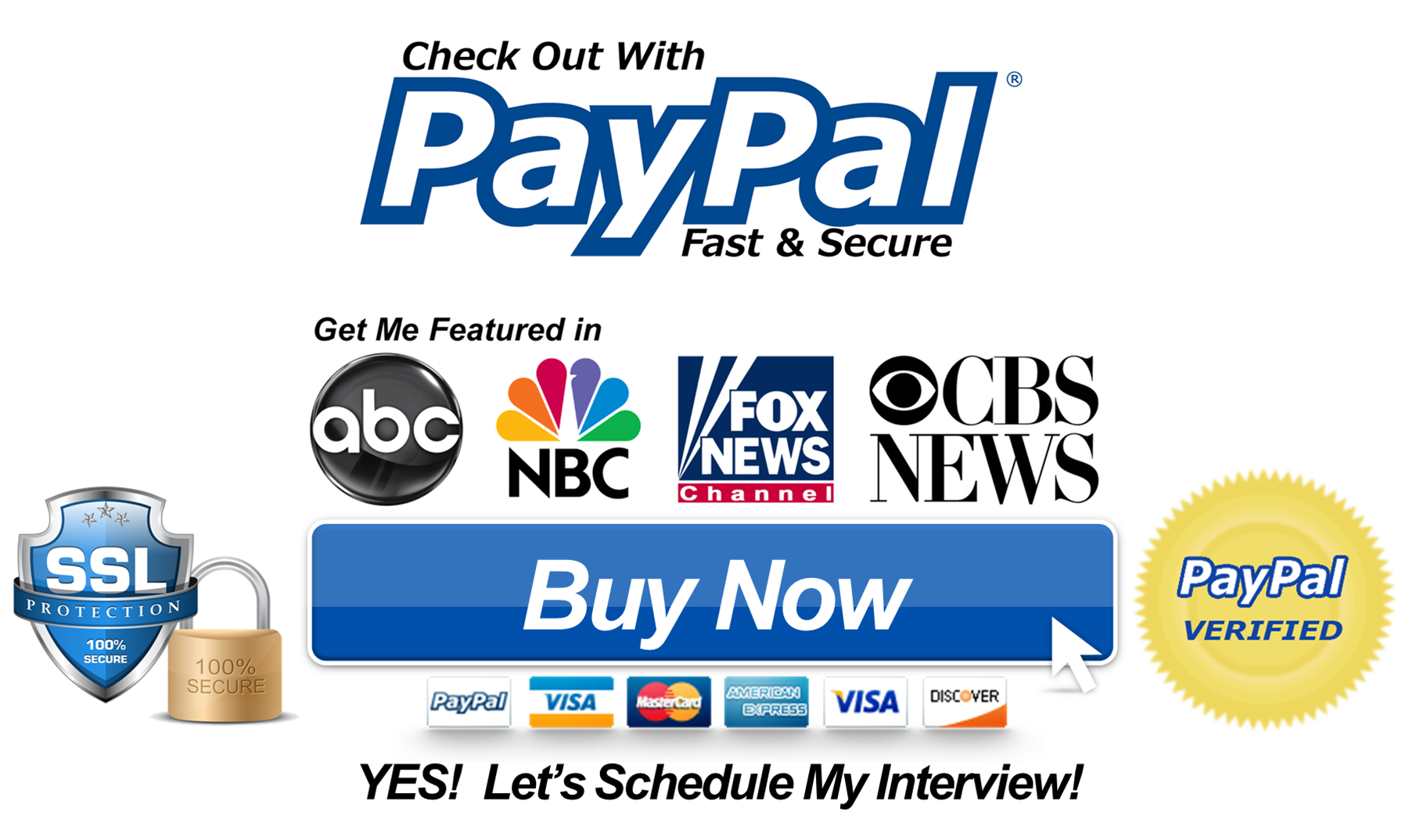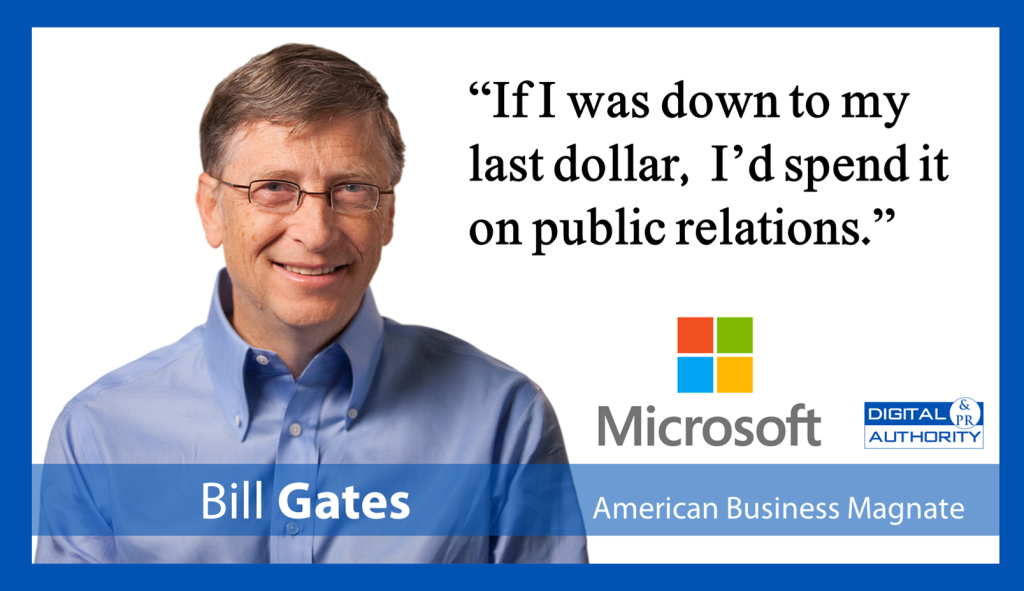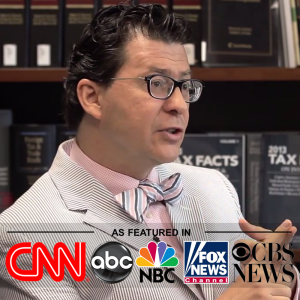 "Charlie painlessly delivers! With 80 hour weeks, I need to hand off a project and count on it being delivered on time. That's the partner Charlie offers. He takes the initial time to explain, then follows up and touches base as required so that the PR stuff happens in the background. He came to me via referrals and so I will refer him onward as well. He crafted a campaign, a message, had it released on CNN, ABC, NBC, FOX, circled back for the follow up messaging."

Professor William Byrnes, Esq., LL.M.
Bestselling Author & Expert on the Global Battle Against Money Laundering
Associate Dean Texas A & M University School of Law
Fort Worth, TX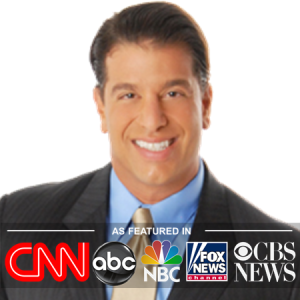 "Most recently I have engaged Charlie with assisting me in PR and media relation strategies. As a marketer and most importantly as a business owner, media relations is an essential element. In less than 48 hours Charlie and his team had my information placed on media outlets never thought possible such as CNN, FOX and CBS."

Drew Stevens, Ph.D., Practice Management Consultant
Author, Speaker & Chiropractic Coach
St. Louis, MO